Installing the PaperCut client -- Student owned Mac computers
Student owned computers need the PaperCut Client software installed in order to print to Rhodes printers, including PrintHub.
Faculty and staff do NOT need the client.
You must be on campus to install.
Installing the Papercut Client on a Mac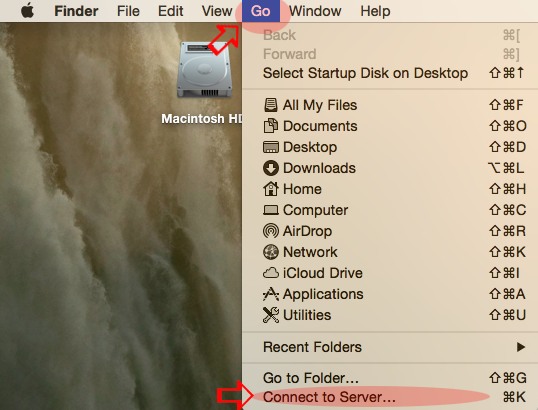 1. From the Go menu on Finder select "Connect to Server"
2. Enter smb://ps001.rhodes.edu/pcclient and click connect (enter username and password if prompted.)

If you cannot connect, you may need to set up the Rhodes DNS servers in order to navigate to this server.
Adding Rhodes DNS servers to a Mac
3. Double-click the file called "client-local-install" and follow the instructions for installation
4. A small window should be visible that displays your balance. If this is not available after your restart your computer, you can launch it from the Applications folder. Look for PCClient.
Additional printing instructions are available at http://printerhelp.rhodes.edu/