How to Set up Gmail as a POP3 Client for Rhodes Email
If you don't already have a Gmail account you will need to get one (http://www.gmail.com).
PLEASE NOTE: This method works ONLY for email in your Rhodes email Inbox. If you have other folders in which you store email they will NOT be transferred. You will need to move your email back to your Inbox and VERIFY that it has been transferred to Gmail.

In Gmail click "Options" icon (top, right corner of the Gmail window).
Click "Settings."
On the Settings page select "Accounts and Import."
"

In the section labeled "Check mail from Other Accounts (using POP3):" click "Add a POP3 email account you own", and a popup window will appear.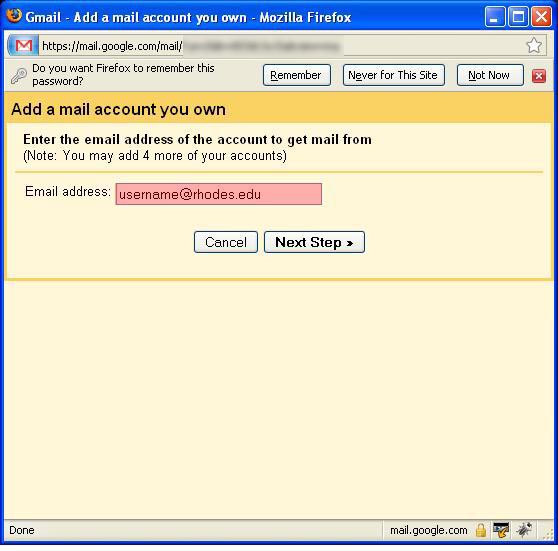 Enter your email address in the appropriate field and click the button labeled "Next Step"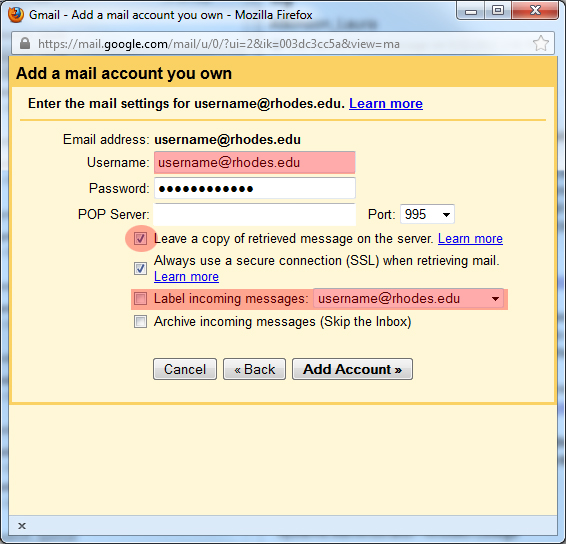 By default the checkbox labeled "Leave a copy of retrieved message on the server" is NOT checked. You should probably check it unless you are absolutely certain that you don't want email to be left on the server. This means you will only be able to check email in Gmail ... Outlook Web (Rhodes web email) will be empty when you check it.
You can check the box labeled "Label incoming messages" so that you can find them easily later. You can also change the label name from "username@rhodes.edu" to anything else to help you remember.
In the POP Server field select "Other"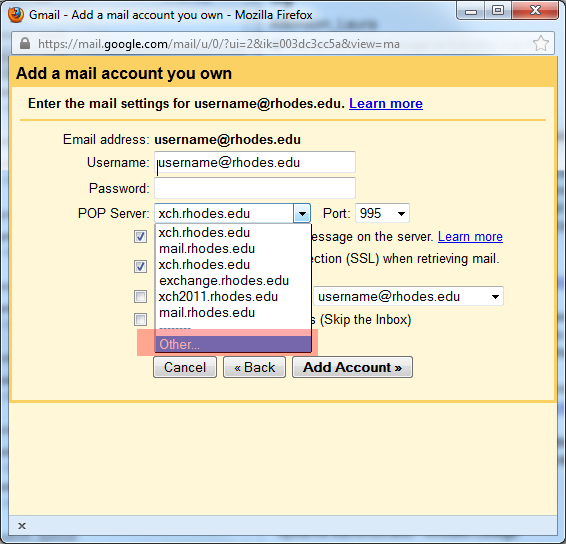 Enter outlook.office365.com for the name of the server and make sure the port is set to 995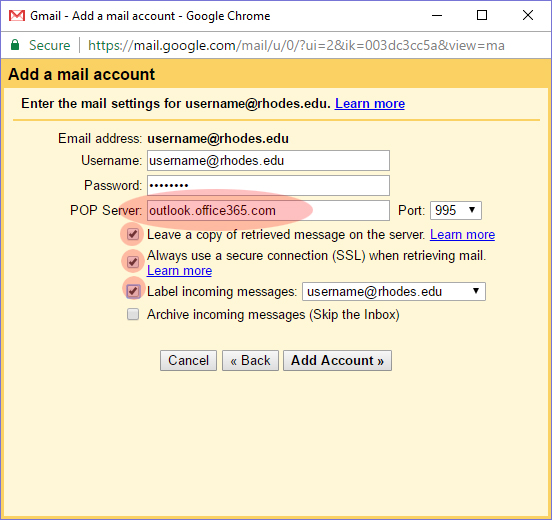 When you have finished configuring the account click the button labeled "Add Account"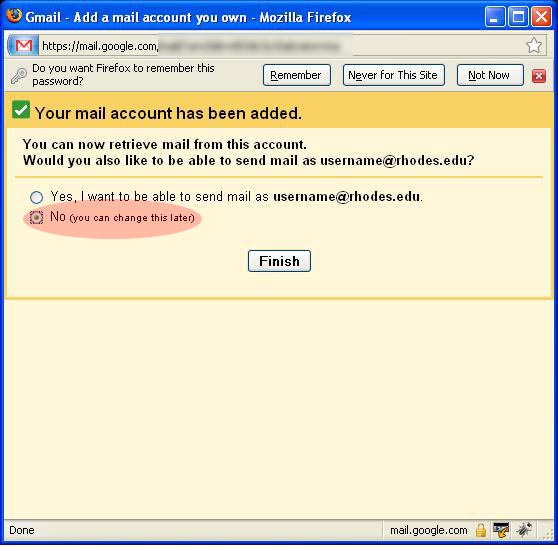 Please select the option labeled "No" on this page.
Click the button labeled "Finish"
It will take several minutes for your email to transfer depending on how much email you have.